24-7 International Gathering
24-7 Prayer held their 2013 International Gathering in Dublin, entitled 'Encounter Culture.' Based on the existing branding of 24-7, we created an identity for the gathering used in their promotional material including the flyers and programme, which we also created.
24-7 Prayer is an international network to promote prayer across the world and in many locations and situations - from the slums of Delhi to ancient Cathedrals, the have started a chain of a decade of prayer, covering many cultures, denominations and expressions of churches.
In 2014, their Euro Gathering was held in Madrid with the title 'Presencia.' Based on their existing branding and borrowing from Spanish culture, we designed an identity for the gathering, which we then used to create print work to promote the gathering.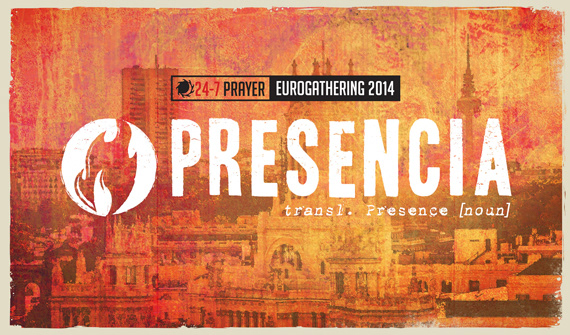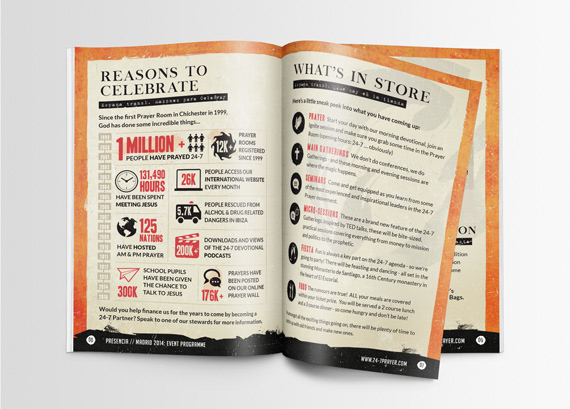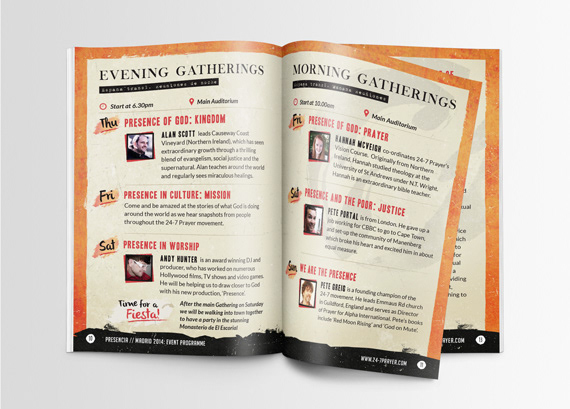 We also fulfilled a similar brief for their 2013 'Encounter' gathering in Dublin, this time using traditional Irish Celtic elements.